green clover is the new home of scEnery salvage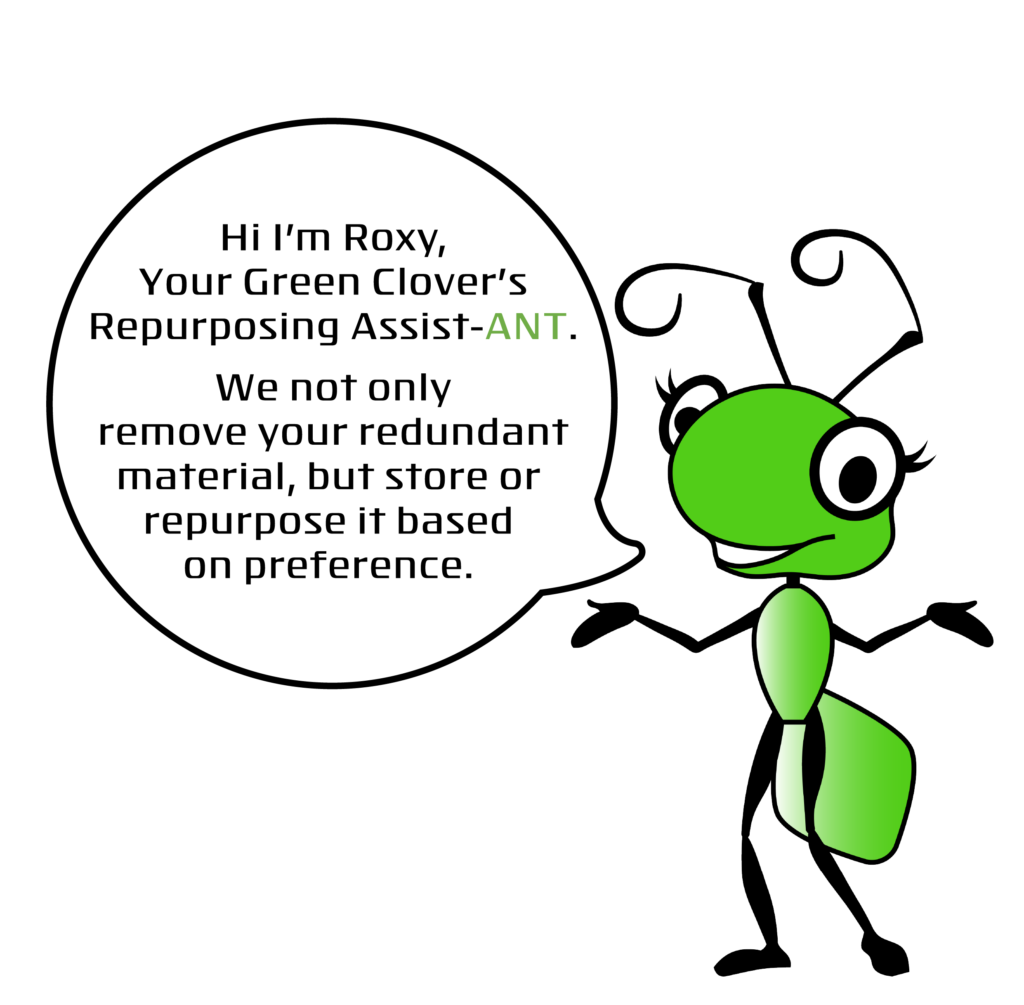 The heartbeat of Green Clover
A research conducted at Columbia University found the average Hollywood blockbuster creates around 4,000 metric tons of CO2.  It's a shift in mindset that is required to help the industry become more resourceful.
There is a disconnect between purpose built sets & sustainability in the Entertainment industry. That's why Green Clover was designed to be the lynchpin – bridging this gap and actively exhibiting the alternative to short term thinking.
So, what can be repurposed?
As it turns out, most things. And what can't be repurposed we recycle turning the non-wanted props and sets into energy to use in our processes. And the raw materials, we use mainly in our prop making workshop.
The green clover philosophy
The entire Green Clover philosophy centres on the prevention and minimisation of unnecessary waste. Our ethos is that
innovative design
and
intelligent use of materials
can significantly increase sustainability and eliminate all but a residual fraction of waste.
Green Clover are committed to intervening in the lifecycle of products before they are discarded as waste.
Through our re-purposing, re-used and recycled capabilities, we are experts in capturing sets which would be discarded and incorporating them into our operations.
What
are
the repurposing and recycling
options?
We've refined the repurposing process to create three eco friendly outcomes:
Prop Hire & Scenery hire anything that still has a use is added to our Prop & Scenery Hire section of the business.
Consumables through repurposing we offer a vast range of new & salvaged consumables. In addition to this, we accrue surplus items from productions and redistribute them. 
Repurpose Cycle items that cannot be reused in their current form are repurposed into raw materials.
Green Clover is able to provide bespoke client reports that clearly outline how materials have been repurposed. This is key to companies that have undertaken sustainability pledges. There is also evidence to support that stronger measures will be implemented within the entertainment industry to ensure companies 'do more' when it comes to the environment.
you can find our extensive of repurposed materials here
Please fill out the form and we will be in touch shortly