prop and set construction
green clover is the new home of london propmaking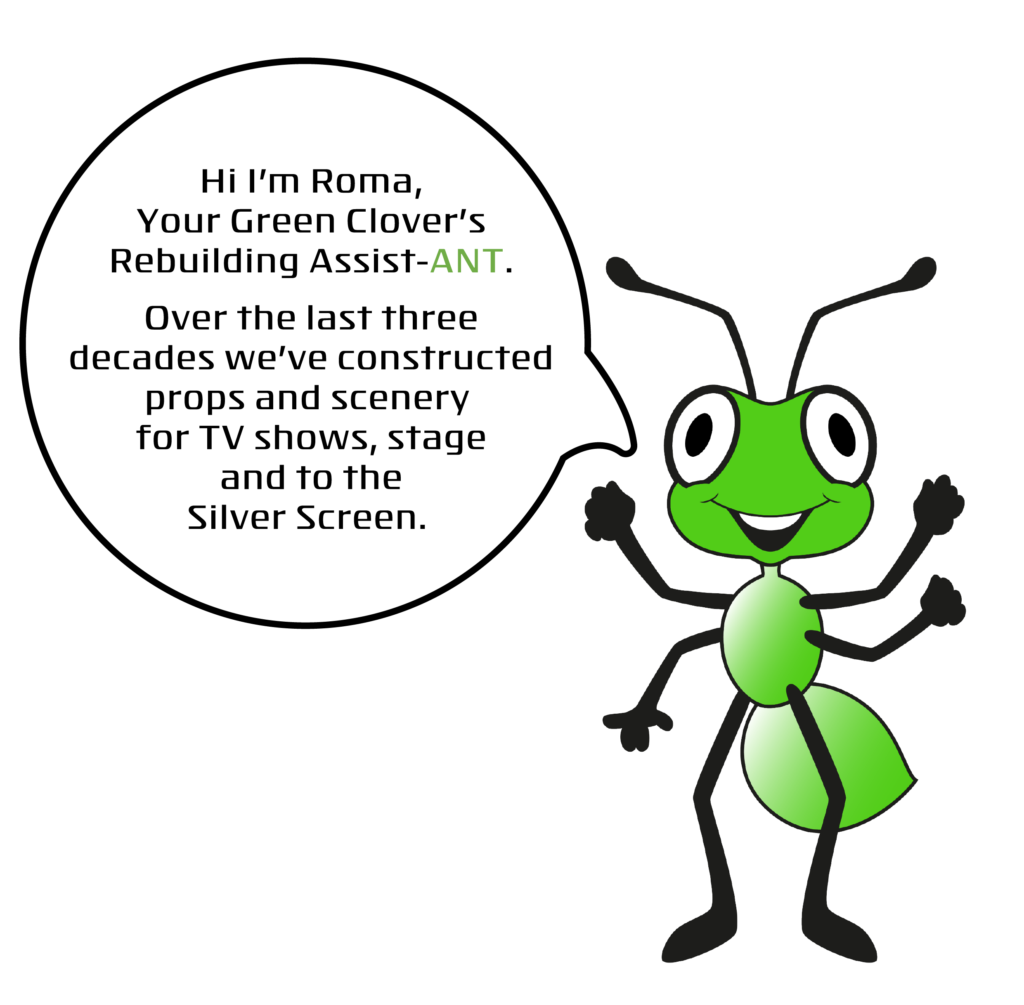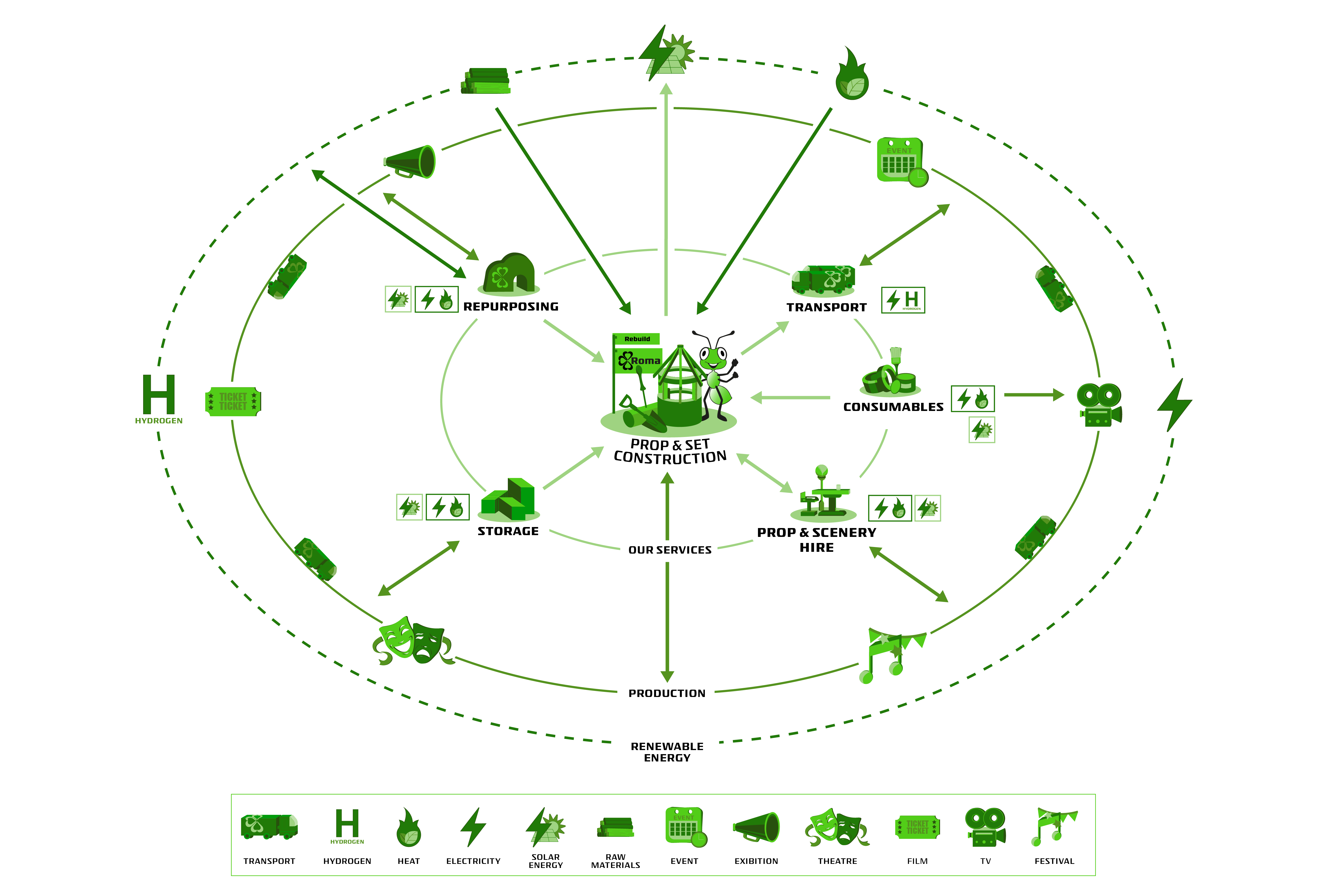 OUR PROP AND SET CONSTRUCTION
You may be familiar with London Propmaking. Well, Green Clover is now the parent company of London Propmaking and many others. Our prop and set construction division is tailored to the Entertainement needs. We are established in the industry for over 30 years making props and sets from different sizes, materials, scales and to many different masterpiece movies.
Now named as Green Clover Prop & Set Construction, we continued to produce high-quality scenery, sets and props for film and TV industry. Here is where your dreams and ideas come true. Our propmaster will produce your design at a competitive price, and this is because of our green process.
We ensure that we use  recycled and repurposed materials when is possible.  This is because our goal is to reduce carbon footprint and waste as little as possible. Our Repurposing and Recycling department work closely with us and help us to provide the best quality of services in a sustainable way. 
The very beginning of our journey came in the form of Prop & Set Construction. Over the years we've been fine-tuning our craft and delivering to productions all across the UK.  All shapes. All sizes.
In this contemporary age, we've managed to retrofit our eco-friendly approach to our already existing model. Meaning that we aim to include as much repurposed material as possible.
In fact, our prop and set construction work is only able to commence after rigorous vetting of the materials required. We are able to construct full-scale sets at our onsite workshops – all heated with our own bio-fuel, of course.
As the construction and transportation hubs sit onsite, it means we can get your items to you without any logistical nightmares or unforeseen delays.
We've a vibrant bunch, but we don't mean that energy.
Our set construction workshops are soon to be entirely powered by converted energy from solar panels. No power from the grid, no damaging fossil fuels.Repurposing
Please fill out the form and we will be in touch shortly